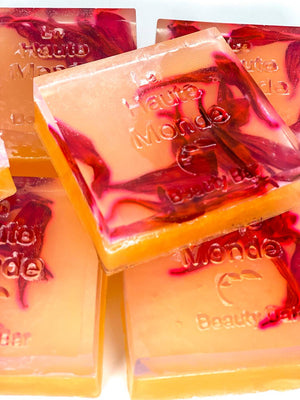 Organic Mango with Flowers Artisan Soap
Our Organic Mango with Flowers Artisan Soap is a tropical dream, where you see your person and know that's an incredibly fine human.
Simple Ingredients: Organic Coconut Oil, Organic Palm Oil, Glycerin, Purified Water, Sodium Hydroxide, Sorbitol, Propylene Glycol, Sorbitan Oleate, Oat Protein, and Mango Oil.
"Mango oil also helps exfoliate your skin, prevent acne, reduce redness, unclog pores, and has rather exquisite healing properties. Mango oil not only moisturizes cleanses and heals your skin but also neutralizes toxins and generates skin cell renewal that prevents wrinkles from forming."