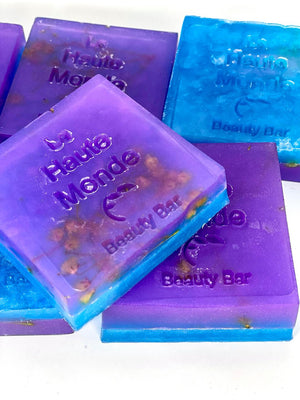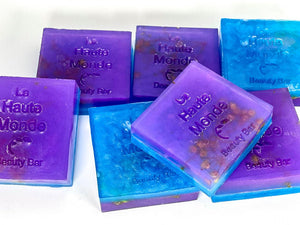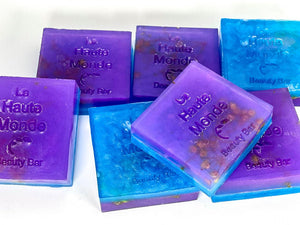 Organic Lavender with Baby's Breath Flowers
Our Lavender with Baby's Breath Flowers Artisan Soap is delightfully scented with calming lavender with flowers for a lovely accent.
Simple Ingredients: Organic Coconut Oil, Organic Palm Oil, Glycerin, Purified Water, Sodium Hydroxide, Sorbitol, Propylene Glycol, Sorbitan Oleate, Oat Protein, and Mango Oil.
"Lavender oil gently moisturizes skin and is non-comedogenic for pores. Lavender oil is naturally antibacterial, meaning that it kills acne-causing bacteria that might infiltrate your pores. This makes the purple flower perfect for preventing, calming, and healing painful acne breakouts.
Lavender oil is a potent source of antioxidants and other beneficial phytochemicals, making it useful for battling signs of premature aging. Antioxidants fight free radical damage, which is caused by environmental stressors like UV rays and pollution."