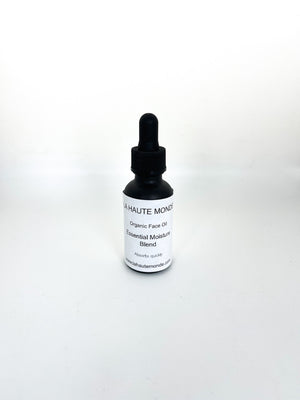 Organic Face Oil - Essential Moisture Blend
Organic Face Oil - Essential Moisture Blend is a very special blend of four oils that provide protection to your skin in a very unique way.  You can use in the morning or night because it absorbs quickly:
 Borage Oil soothes dry Skin and boosting the skins natural moisture barrier leaving it more smooth plump supple and radiant. It has both antioxidant and anti-inflammatory effects that can be beneficial for people with a topic dermatitis psoriasis, rosacea and mast cell disorder.
Grapeseed  oil helps the vitamin E and vitamin C in your skin to be more efficient and effective at preserving your skin.
Sunflower oil evens out the skin tone by offering a skin brightening quality to the complexion.
Green tea oil minimum minimizes UV damage and helps maintain collagen.