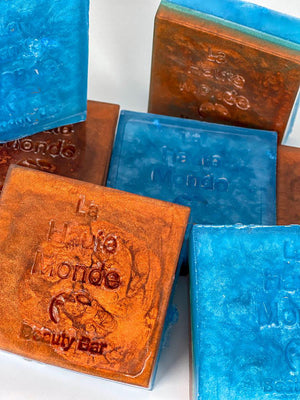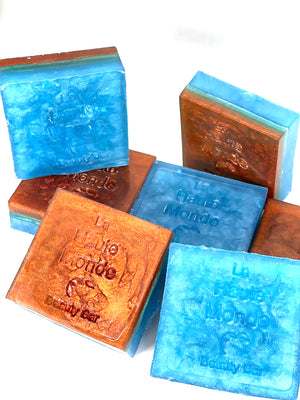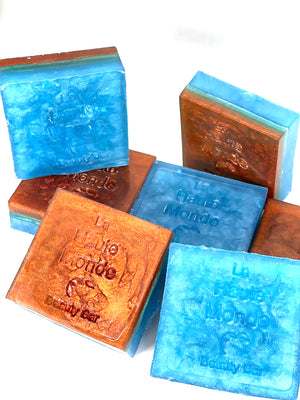 Cocoa Butter Cashmere Artisan Soap
Feel smooth and soft with this Cocoa Butter Cashmere Artisan Soap. This organic soap is plant-based and extra moisturizing for your skin.
Simple Ingredients:  
Coconut Oil, Palm Oil, Safflower Oil, Glycerin, Water, Sodium Hydroxide, Sorbitol, Propylene Glycol, Sorbitan Oleate, Oat Protein, Wheat Protein, Cocoa Butter Oil, and Cashmere Oil
"Cocoa butter is high in fatty acids, which is why it's often touted for its ability to hydrate and nourish the skin and improve elasticity. The fat in cocoa butter forms a protective barrier over the skin to hold in moisture.
Cocoa butter is also rich in natural plant compounds called phytochemicals. These substances may improve blood flow to the skin and slow skin aging by protecting against damage from the sun's harmful UV rays.
One common use of cocoa butter is to smooth scars, wrinkles, and other marks on the skin."