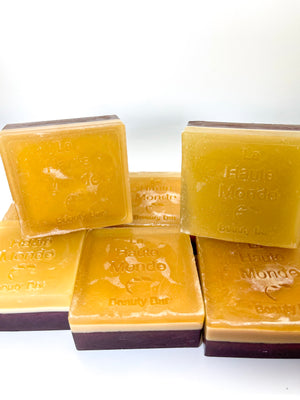 Espresso Artisan Soap
Espresso artisan soap is invigorating and wakes you up to rule the day!  
Simple Ingredients: Organic Coconut Oil, Palm Oil, Safflower Oil, Glycerin, Water, Sodium Hydroxide, Sorbitol, Propylene Glycol, Sorbitan Oleate, Oat Protein, Wheat Protein, and Espresso Oil.
"Our favorite skin benefit that comes from drinking coffee is that it can help to fight against skin cancers like malignant melanoma and basal cell carcinoma due to its high level of antioxidants and anti-inflammatory compounds."