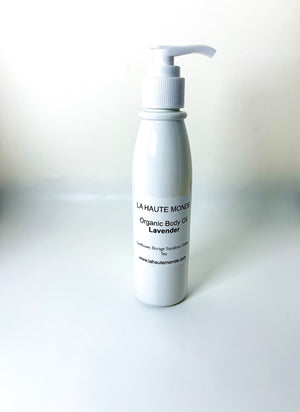 Organic Body Oil - Lavender
Our uniquely formulated organic body oil is not greasy and absorbs quickly in to your skin.  You will love the results!
10 Squalane Oil Benefits

It reduces the appearance of fine lines. ...
It moisturizes skin. ...
It softens texture. ...
It soothes skin and prevents irritation. ...
It's non-comedogenic. ...
It controls oil. ...
It can help fade the look of dark spots. ...
It's similar to our own skin's oil.
Borage seed oil will treat all kinds of skin inflammation including eczema, dermatitis, psoriasis and rosacea. If you're just feeling dry, you'll love its calming, nourishing, redness-erasing prowess. It's also useful in helping calm acne and it's lighter than many other oils so won't leave your face feeling greasy.
Along with keeping your skin moisturized and wrinkle-free, the skin benefits of sunflower oil include:
It leaves pores unclogged: Sunflower oil is highly absorbent and non-comedogenic. ...
It offers sun protection: Antioxidants like vitamin E help protect your skin from wrinkles and negative effects from sun exposure.
Green tea oil contains tannins, polyphenols that offer astringent effects.
#3: Minimizes UV damage. UV damage leads to collagen degradation and faster visible aging. ...
#4: Deters and prevents acne breakouts. ...
#5: Helps maintain collagen.